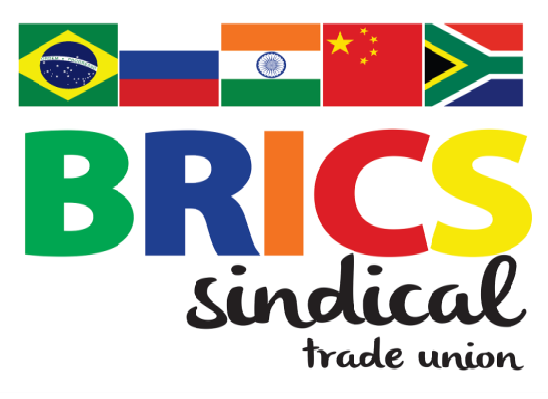 8th BRICS Trade Union Forum concluded its work in Brasilia
18.09.2019
Within the year of the Brazilian presidency of BRICS, the 8th BRICS Trade Union Forum was held on September 17-18, 2019 in the capital of Brasil. At the opening session the Forum was addressed by the leaders of six national federations of Brazil and the heads of trade union delegations from other BRICS countries. The theme of the Forum this year was "The Future of Work and Multilateralism: BRICS in the Global Context".
The Forum was preceded by an international conference attended by the representatives of Brazilian trade unions and foreign delegations from BRICS countries. In the course of two panel discussions the problems of the world of work and sustainable economic growth in the largest country of Latin America were discussed in the face of sharply deteriorating situation with trade union rights and employment that has developed after the new government came to power.
Participants in the discussion noted that the economic crisis has led to a sharp increase in anti-union policies in the country, whose president clearly distinguishes between the concepts of "rights" and "employment", arguing that it is impossible to ensure both at the same time. The unprecedented attacks by the government are aimed to destroy the structure of trade unions, to deprive them of their role in society, primarily of their organising and inspection functions.
The delegates to the Forum discussed a wide range of issues with the focus on the economic situation and the problems of trade unions in the respective countries. Traditionally it was presented in the form of the so-called country reports. A separate session was devoted to the trade union outlook on the future of work. The meeting resulted in the adoption of a BRICS Trade Union Forum Declaration.
On September 19-20, BRICS trade unions representatives took part in the ministerial meeting. Annual BRICS Labour and Employment Ministers' meetings are aimed at coordinating positions and developing common approaches to the most urgent challenges in the world of work. In consultation with social partners, the trade union delegates were given an opportunity to present their views on the topics of the ministerial agenda.